RS Integrated Supply's Costanza Campi to speak at World Procurement Excellence Summit

WARRINGTON, UK / RADNOR, PA 8 AUGUST 2023 – Costanza Campi, Senior Vice President of Global Procurement for RS Integrated Supply, has been selected to present at the upcoming World Procurement Excellence Summit in Cologne, Germany.
Costanza, who leads a global procurement team of more than 160 at RS Integrated Supply, plans to talk about the ever-evolving procurement landscape in her presentation: Procurement Culture – Challenging the Old, Developing the New.
The summit is planned for Sept. 27-29, in Cologne, Germany.
"Procurement professionals, because of the constant challenges and changes in what we do and how we do it, must be more proactive in our approach," Costanza said. "We have to bring value by introducing new ideas, accepting new technologies, and being more strategic."
Costanza joined RS Integrated Supply in 2021 where her team is responsible for the procurement of Maintenance, Repair, and Operations (MRO) materials for a lengthy list of industrial manufacturing clients in automotive, pharmaceutical, food and beverage, chemical, general manufacturing, consumer goods, energy and utilities, semiconductors, healthcare, and more.
Prior to joining RS Integrated Supply, Costanza worked for GlaxoSmithKline and Avon. She holds a master's degree in Physic Chemistry and is fluent in Italian and English.
RS Integrated Supply
RS Integrated Supply, part of RS Group, is a global MRO supply chain services provider, offering outsourced Procurement and storeroom Solutions™ to manufacturing, assembly, and process industry clients. RS Integrated Supply was introduced by RS Group in 2022 after combining Synovos and IESA, two procurement and supply chain management companies. Together, the two form the world's first MRO supply chain services company with true global reach. www.rs-integratedsupply.com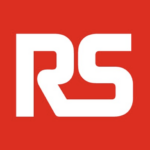 RS Group plc provides product and service solutions that help our customers design, build, maintain, repair and operate industrial equipment and operations, safely and sustainably. We stock more than 750,000 industrial and electronic products, sourced from over 2,500 leading suppliers, and provide a wide range of product and service solutions to 1.1 million customers.
We support customers across the product lifecycle, whether via innovation and technical support at the design phase, improving time to market and productivity at the build phase, or reducing purchasing costs and optimising inventory in the maintenance, repair and operation phase. We offer our customers tailored product and service propositions that are essential for the successful operation of their businesses and help them save time and money.
RS Group plc is listed on the London Stock Exchange with stock ticker RS1 and in the year ended 31 March 2023 reported revenue of £2,982 million.
For more information, please visit https://www.rsgroup.com/.