RS GROUP APPOINTS SIMON PRYCE AS CHIEF EXECUTIVE OFFICER

LONDON, UK, 14 March 2023 – RS Group plc (LSE: RS1), a global omni-channel provider of product and service solutions, today announced that Simon Pryce is to be appointed to the role of Chief Executive Officer (CEO) and Executive Director with effect from 3 April 2023. David Egan, currently Acting CEO, will work alongside Simon in his role of Chief Financial Officer (CFO).
Simon is a highly experienced business leader of customer focused, global industrial manufacturing and service businesses. He has a strong track record of driving results and delivering excellent stakeholder outcomes through enhanced performance and the effective execution of organic and inorganic growth strategies.
Most recently, Simon was CEO of Ultra Electronic Holdings plc for over four years which was acquired by Advent in August 2022. Prior to this, he was Group Chief Executive at BBA Aviation plc for 10 years and previously held a range of international finance and management roles. Simon has served as a Non-Executive Director of RS since 2016 and been Chair of the Remuneration Committee since 2019.
Rona Fairhead, Chair, said: "Following a rigorous selection process, we are delighted to appoint Simon Pryce as CEO of RS Group. Simon is an experienced and proven CEO of high performing international businesses with strong, effective cultures. He has been an enormously valued member of the RS Board for the last six years and been highly engaged in the development of the Group's strategy. The Board is very confident that Simon has the right leadership style, skills and experience to lead RS to continued future success in the next stage of the Group's growth.
"On behalf of the Board, I would like to thank and acknowledge the excellent work David has done, both as Acting CEO and as CFO, in driving progress and the continued successful transformation, performance and growth at RS. Additionally, I would like to thank all of the dedicated RS teams around the world for their hard work and continued passion and commitment to maintaining the momentum we have in the business."
Simon Pryce said: "RS is a business that I have admired both as a Board member, and indirectly as a customer, for some time. RS has delivered a strong performance over the last few years. However, what excites me most is the significant potential of this Group, with its great people and culture. I relish the opportunity to work with David and our colleagues globally to drive the Group's growth, further enhance operational execution and continue to evolve the RS high-performance, purpose-led culture."
Simon will step down from all the Board committees on which he sits with immediate effect.  Joan Wainwright will replace Simon as Chair of the Remuneration Committee.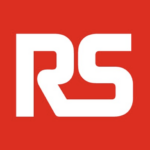 RS Group plc is a leading global omni-channel industrial product and service solutions provider to customers who are involved in designing, building and maintaining industrial equipment and operations, safely and sustainably. We stock more than 700,000 industrial and electronic products, sourced from over 2,500 leading suppliers, and provide a wide range of product and service solutions to over 1.2 million customers. With operations in 32 countries, we trade through multiple channels and ship over 60,000 parcels a day.
We support customers across the product life cycle, whether via innovation and technical support at the design phase, improving time to market and productivity at the build phase, or reducing purchasing costs and optimising inventory in the maintenance phase. We offer our customers tailored product and service propositions that are essential for the successful operation of their businesses and help them save time and money.
RS Group plc is listed on the London Stock Exchange with stock ticker RS1 and in the year ended 31 March 2022 reported revenue of £2,554 million.
For more information, please visit https://www.rsgroup.com/.