Rs group awarded ecovadis platinum medal sustainability rating for second successive year

RS Group receives platinum medal for notable leadership in the fields of environment, ethics, sustainable procurement, and labour and human rights
LONDON, UK, 9 November 2023 – RS Group plc (LSE: RS1), a global provider of product and service solutions for industrial customers, today announced it has been awarded a platinum medal for the second year in a row by EcoVadis, the independent provider of global sustainability ratings used by many large organisations to support sustainable purchasing decisions.
The platinum medal puts RS Group in the top 1% of the 100,000-plus rated companies assessed by EcoVadis. Each company is rated on the material sustainability risks and issues for size, location, and industry. This achievement is further heightened, as the criteria for attaining the platinum standard in 2023 are even more rigorous than in previous years.
The EcoVadis methodology aims to measure the quality of a company's sustainability management system through its policies, actions and results. The assessment focuses on 21 sustainability criteria that are grouped into four themes: environment, labour and human rights, ethics, and sustainable procurement. One example of a key achievement for RS over the past year is the 10% reduction in direct carbon emissions from 2,000 tCO2e in H1 2022/23 to 1,800 tCO2e in H1 2023/24 due to energy savings, switching to renewable electricity, and net zero fleet*.
"We are delighted to have attained the EcoVadis platinum medal for the second successive year and believe this is a reflection of our strong commitment to the implementation of our 2030 ESG action plan," said Andrea Barrett, VP of Social Responsibility and Sustainability, RS Group. "Of particular note is the progress made by our People and Ethics teams to further improve our policies, performance, and disclosure in the area of labour and human rights.
"We are pleased with our progress but will not stand still. We remain focused on our commitment to raise ESG standards across our business and wider value chain. We know this is critical to deliver a positive impact for the environment, society, and the economy, as well as generating more long-term value for all our stakeholders."
EcoVadis is the world's most trusted business-to-business sustainability rating. The platinum medal achieved by RS provides stakeholders with confidence in the company's ESG approach. Many RS customers use EcoVadis to screen and select strategic procurement partners, and RS requests its strategic supplier partners to undertake an EcoVadis assessment as part of its ESG action plan. Currently, over 50% of RS suppliers by spend are EcoVadis screened with an average silver medal rating. This gives RS customers further confidence about the role RS plays in helping to ensure a responsible supply chain.
ESG Report: FY24 www.rsgroup.com/media/bsocsl4m/rs-group-esg-h1-highlights-pack_-november-23.pdf
RS Integrated Supply
RS Integrated Supply, part of RS Group, is a global MRO supply chain services provider, offering outsourced Procurement & Storeroom Solutions™ to manufacturing, assembly, and process industry clients. RS Integrated Supply was introduced by RS Group in 2022 after combining Synovos and IESA, two procurement and supply chain management companies. Together, the two form the world's first MRO supply chain services company with true global reach. www.RS-IntegratedSupply.com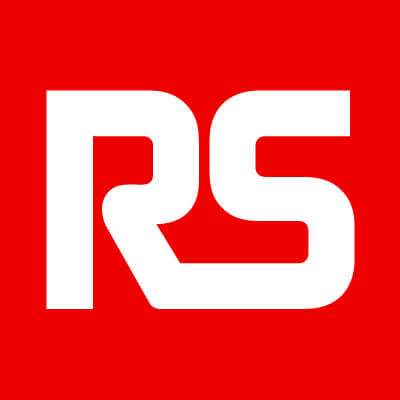 RS Group
RS Group plc provides product and service solutions that help our customers design, build, maintain, repair and operate industrial equipment and operations, safely and sustainably. We stock more than 750,000 industrial and electronic products, sourced from over 2,500 leading suppliers, and provide a wide range of product and service solutions to 1.1 million customers.
We support customers across the product lifecycle, whether via innovation and technical support at the design phase, improving time to market and productivity at the build phase, or reducing purchasing costs and optimising inventory in the maintenance, repair and operation phase. We offer our customers tailored product and service propositions that are essential for the successful operation of their businesses and help them save time and money.
RS Group plc is listed on the London Stock Exchange with stock ticker RS1 and in the year ended 31 March 2023 reported revenue of £2,982 million.
For more information, please visit https://www.rsgroup.com/.