RS Group completes acquisition of Distrelec

€365 million acquisition of high-service, digital-led distributor of industrial and MRO products expands RS's presence in continental Europe
LONDON, UK, 3 July 2023 – RS Group plc (LSE: RS1), a global provider of product and service solutions, announced that it has completed the acquisition of Distrelec B.V. (Distrelec), a high-service, digital-led distributor of industrial and maintenance, repair and operations (MRO) products, for a cash and debt free value of €365m as previously announced on 27 April 2023.
Distrelec serves approximately 180,000 customers across 19 countries, significantly expanding RS's presence in continental Europe, especially in Germany, Switzerland and Sweden. Headquartered in Manchester, UK, Distrelec has approximately 400 employees and 12 sales offices across Europe. It also operates two distribution centres in Switzerland and the Netherlands and a shared service centre in Latvia.
Distrelec is a complementary business to RS with a comparable product mix and customer-centric focus, plus industry-leading product availability. Similar to RS, two thirds of Distrelec's revenue are from digital channels and the average order value is also comparable to RS. This strong competitive position increases RS's revenue by c. 40% in DACH (Germany, Austria and Switzerland), c. 80% in Scandinavia, and adds scale in Italy, Benelux and Eastern Europe.
There is a high degree of overlap in the largely European supplier base, and the combined distribution network will improve the customer experience and operational efficiency of both RS and Distrelec. In addition, there will be increased revenue synergies from cross‐selling opportunities of RS's own brand and solutions offer.
Distrelec will be integrated into the Group's EMEA region, overseen by Peter Malpas (President EMEA, RS) with key members of Distrelec's management team including Raj Patel (Managing Director) and Ben Scholey (Chief Information Officer).
Simon Pryce, CEO of RS Group, commented: "The acquisition of Distrelec materially strengthens our presence in key European markets. It is a complementary business to RS and has excellent value creation potential with a strong cultural and operational fit. Like RS, Distrelec promotes a high‐performance culture with good levels of employee engagement and satisfaction. We look forward to welcoming the Distrelec team to the group and realising the significant value creation potential that comes from bringing RS and Distrelec together."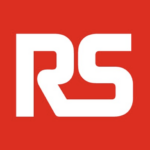 RS Group plc provides product and service solutions that help our customers design, build, maintain, repair and operate industrial equipment and operations, safely and sustainably. We stock more than 750,000 industrial and electronic products, sourced from over 2,500 leading suppliers, and provide a wide range of product and service solutions to 1.1 million customers.
We support customers across the product lifecycle, whether via innovation and technical support at the design phase, improving time to market and productivity at the build phase, or reducing purchasing costs and optimising inventory in the maintenance, repair and operation phase. We offer our customers tailored product and service propositions that are essential for the successful operation of their businesses and help them save time and money.
RS Group plc is listed on the London Stock Exchange with stock ticker RS1 and in the year ended 31 March 2023 reported revenue of £2,982 million.
For more information, please visit https://www.rsgroup.com/.