RS Group PLC: Full-Year Results for the Year Ended 31 March 2023

SIMON PRYCE, CHIEF EXECUTIVE OFFICER, COMMENTED: "RS delivered a strong performance in 2022/23 despite a more challenging macroeconomic backdrop in the second half. This reflected our on-going operational excellence initiatives, geographical, industry and product mix, inventory availability and strong pricing. Together with the efforts of our people this resulted in good financial results. We also acquired domnick hunter and Risoul and, after year end, agreed to acquire Distrelec.
After 30 days in the role, I am excited about the opportunity I see for RS going forward. We have a solid business, a sound strategy and great people. We are transitioning to an omni-channel operator in a large and fragmented market. We are supplier and increasingly customer focused, who see the value we bring as we move from being a product distributor to a solutions provider. We continue to invest in operational improvement, customer experience and digital and technical capabilities, and are extending our relevant product offer and value-added service solutions.
While we are mindful of near-term external challenges, we remain comfortable with current consensus profit expectations for 2023/24 and have the tools, proposition, financial capacity and roadmap to deliver significant outperformance over time and capitalise on further strategic opportunities to accelerate growth and value creation."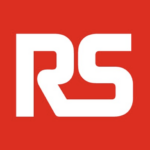 RS Group plc provides product and service solutions that help our customers design, build, maintain, repair and operate industrial equipment and operations, safely and sustainably. We stock more than 750,000 industrial and electronic products, sourced from over 2,500 leading suppliers, and provide a wide range of product and service solutions to 1.1 million customers.
We support customers across the product lifecycle, whether via innovation and technical support at the design phase, improving time to market and productivity at the build phase, or reducing purchasing costs and optimising inventory in the maintenance, repair and operation phase. We offer our customers tailored product and service propositions that are essential for the successful operation of their businesses and help them save time and money.
RS Group plc is listed on the London Stock Exchange with stock ticker RS1 and in the year ended 31 March 2023 reported revenue of £2,982 million.
For more information, please visit https://www.rsgroup.com/.