RS Integrated Supply Earns Silver Award for Safety Excellence – RoSPA Recognition 2023

Silver Award Received from Royal Society for Prevention of Accidents
WARRINGTON, UK / RADNOR, PA 21 AUGUST 2023 – For the second consecutive year, RS Integrated Supply has earned a Silver Award from the Royal Society for the Prevention of Accidents, in recognition of our high-performance level and good management in health & safety programmes.
The RoSPA Health and Safety Awards is the largest occupational health and safety awards programme in the United Kingdom. Now into its 67th year, the programme attracts nearly 2,000 entries each year, covering nearly 50 countries and a reach of over seven million employees. The programme recognizes the winners' commitment to continuous improvement in the prevention of accidents at work while examining health and safety management systems, including practices such as leadership and workforce involvement.
"RS Integrated Supply is committed to making safety the number one priority in everything we do," said Brandon Coombs, Senior Vice President, Operational Excellence. "Earning the ROSPA silver award highlights the progress we have made in building a robust safety culture. Yet, it also underscores the effort remaining from us collectively to achieve Gold status."
"Earning this RoSPA Silver Award recognizes the dedication our people have to implementing and adhering to the necessary health & safety standards," said Maria Pass, Global Lead for Compliance and Employee Health and Safety for RS Integrated Supply. "Our team works hard to continuously improve our safety standards and reduce accidents that bring harm to our people."
About the Royal Society for the Prevention of Accidents (RoSPA)
RoSPA is a not-for-profit organization that has worked for more than 100 years to help people recognize and reduce their risk of accidents, at home, on the road, at work and at leisure. Our goal is to enable everyone to live their lives to the fullest, and safely.
About RS Integrated Supply
RS Integrated Supply, part of RS Group, is a global MRO supply chain services provider, offering outsourced Procurement and storeroom Solutions® to manufacturing, assembly, and process industry clients. RS Integrated Supply was introduced by RS Group in 2022 after combining Synovos and IESA, two procurement and supply chain management companies. Together, the two form the world's first MRO supply chain services company with true global reach www.rs-integratedsupply.com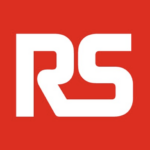 About RS Group
RS Group plc provides product and service solutions that help our customers design, build, maintain, repair and operate industrial equipment and operations, safely and sustainably. We stock more than 750,000 industrial and electronic products, sourced from over 2,500 leading suppliers, and provide a wide range of product and service solutions to 1.1 million customers.
We support customers across the product lifecycle, whether via innovation and technical support at the design phase, improving time to market and productivity at the build phase, or reducing purchasing costs and optimising inventory in the maintenance, repair and operation phase. We offer our customers tailored product and service propositions that are essential for the successful operation of their businesses and help them save time and money.
RS Group plc is listed on the London Stock Exchange with stock ticker RS1 and in the year ended 31 March 2023 reported revenue of £2,982 million.
For more information, please visit https://www.rsgroup.com/.