RS Integrated Supply Joins Signatories of UK's Armed Forces Covenant

Pledges Commitment to Veterans and Families
WARRINGTON, UK / RADNOR, PA 12 OCTOBER 2023 – RS Integrated Supply announced it has joined the growing list of companies and organizations that have signed the Armed Forces Covenant, a commitment to improve the lives of service members and their families in the United Kingdom.
More than 10,000 companies have pledged commitment to the covenant, which involves upholding two key principles:
o No member of the Armed Forces Community should face a disadvantage in the provision of public and commercial services compared to any other citizen.
o In some circumstances special treatment may be appropriate, especially for the injured or bereaved.
Signed by RS Integrated Supply President Debbie Bowring, the covenant pledges to commit:
"…to honour the Armed Forces Covenant and support the Armed Forces Community. We recognise the value Serving Personnel, both Regular and Reservists, Veterans, and military families contribute to our business and our country."
"RS Integrated Supply has a long history of supporting our Armed Forces and their families, and we are proud to be among those companies who have signed the Armed Forces Covenant and have been recognized with their Bronze Award," said Debbie.
The recognition award is a three-tiered approach used by the Armed Forces Covenant to acknowledge employers who provide exceptional support to the Armed Forces community.
About RS Integrated Supply
RS Integrated Supply, part of RS Group, is a global MRO supply chain services provider, offering outsourced Procurement and storeroom Solutions™ to manufacturing, assembly, and process industry clients. RS Integrated Supply was introduced by RS Group in 2022 after combining Synovos and IESA, two procurement and supply chain management companies. Together, the two form the world's first MRO supply chain services company with true global reach.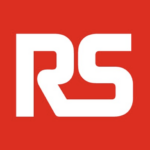 About RS Group
RS Group plc provides product and service solutions that help our customers design, build, maintain, repair, and operate industrial equipment and operations, safely and sustainably. We stock more than 750,000 industrial and electronic products, sourced from over 2,500 leading suppliers, and provide a wide range of product and service solutions to 1.1 million customers.
We support customers across the product lifecycle, whether via innovation and technical support at the design phase, improving time to market and productivity at the build phase, or reducing purchasing costs and optimising inventory in the maintenance, repair, and operation phase. We offer our customers tailored product and service propositions that are essential for the successful operation of their businesses and help them save time and money.
RS Group plc is listed on the London Stock Exchange with stock ticker RS1 and in the year ended 31 March 2023 reported revenue of £2,982 million.
For more information, please visit https://www.rsgroup.com/.