Transform your

MRO supply chain
Streamline procurement, standardize storeroom operations, optimize inventory and cut costs with our comprehensive solutions suite.
Access our global network of 20,000 vendors.

Connect with trusted suppliers, ensuring quality products.

Secure the right parts, at the right time, at the right price.

Prevent unplanned downtime by tracking and controlling MRO spending.

Unlock 25-30% savings on your overall MRO spend.

Reduce transactions and associated costs.

Standardize your MRO data for better analytics & management.

Identify continuous improvement opportunities.

Drive plant reliability and maintenance efficiency.

Receive guidance and support from our industry experts.
Our Comprehensive
MRO Solutions
Our range of services encompasses every aspect of MRO management, from sourcing and procurement to inventory control and logistics. We are committed to delivering exceptional value by streamlining processes, reducing costs, and ensuring an uninterrupted flow of essential supplies to keep your operations running smoothly.
About
RS Integrated Supply
We are part of RS Group plc, a leading global provider of integrated supply chain management services for Maintenance, Repair, and Operations (MRO). Our core expertise lies in outsourced procurement and storeroom solutions for MRO and indirect materials, including PPE, customized for manufacturing, assembly, and process industries.
We've been in business since
We merged two MRO brands as One Global Integrator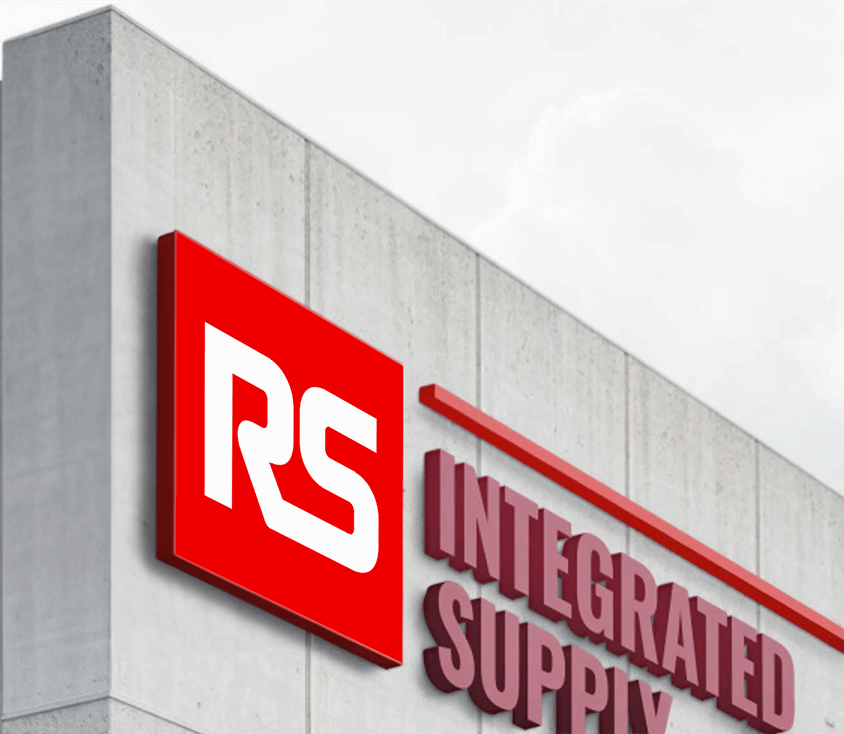 Why choose
RS Integrated Supply?
When you partner with us, you can expect a range of benefits that will transform your MRO procurement process and boost your business's productivity.
EFFICIENT PROCUREMENT PROCESS
Our team takes care of all the complex procurement processes and seamlessly integrates digital technologies into your supply chain, boosting efficiency. So that you can focus on what matters most, i.e. running your business.
REDUCED COST
Our substantial MRO buying power enables us to negotiate better deals with suppliers, resulting in cost savings opportunities without compromising on material quality or services.
IMPROVED AVAILABILITY
Through our extensive network of local, regional, and global suppliers, we guarantee you access to quality materials, services and delivery perfectly suited to your requirements.
DEDICATED TEAM AND SUPPORT
Our dedicated team is committed to providing comprehensive support and tailored solutions to your MRO problems generating tangible savings.
ENHANCED VISIBILITY
Gain real-time visibility into MRO inventory levels through proactive maintenance planning, optimized stocking levels, and better forecasting, resulting in improved asset uptime and reduced carrying costs.
CONTINUOUS IMPROVEMENT
Our team positions your business to thrive through a continual appraisal of operational processes and our best-in-class Operational Excellence program.